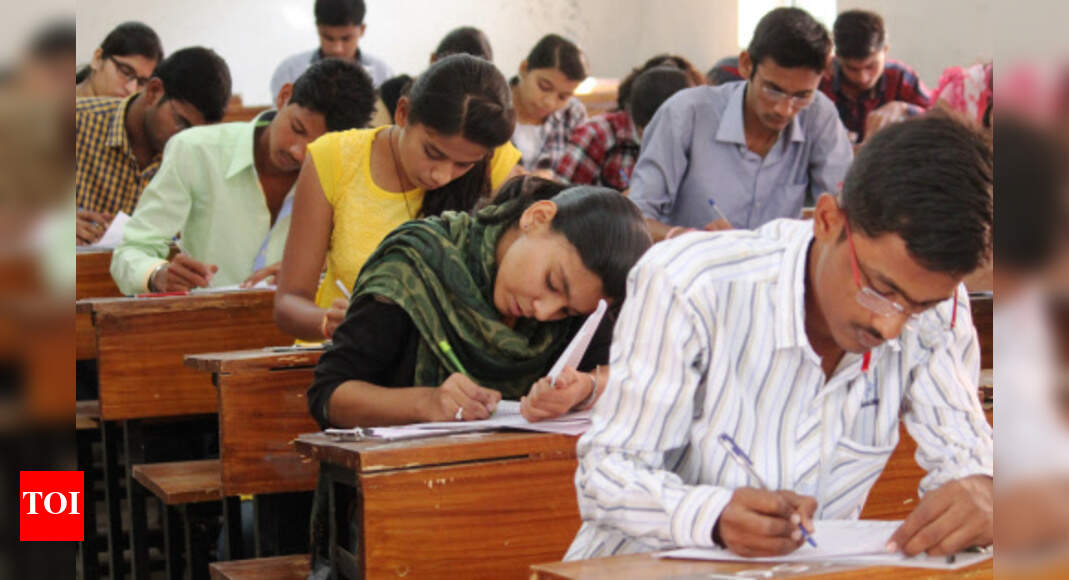 NEW DELHI: A record 21.75 lakh registrations have been made by JEE (Main) aspirants to take the test over the four cycles permitted this year, making it one of the biggest computer-based competitive exams for undergraduate admissions.
Nearly 1.5 lakh candidates will take the exam in 12 Indian languages, of which 10 are being offered for the first time. Maharashtra, Andhra Pradesh, Telangana and Uttar Pradesh are the four states with over 2.2 lakh candidates each.
As per the registration data at the end of the last date on January 23, most of the engineering/architecture aspirants would be taking the exam in English while 1,49,621 candidates have opted for Indian languages, nearly half of them for Hindi. Among the regional languages, Gujarati (44094) and Bengali (24841) have the maximum number of candidates.
The first cycle of the JEE Main 2021 exam would be conducted in February for which 6.6 lakh candidates have registered, followed by March, April and May. The National Testing Agency (NTA), which is conducting the exams, is expecting the numbers to increase as the registration window will open again briefly after the first, second and third cycle, which will allow candidates to apply or opt out of the subsequent cycles.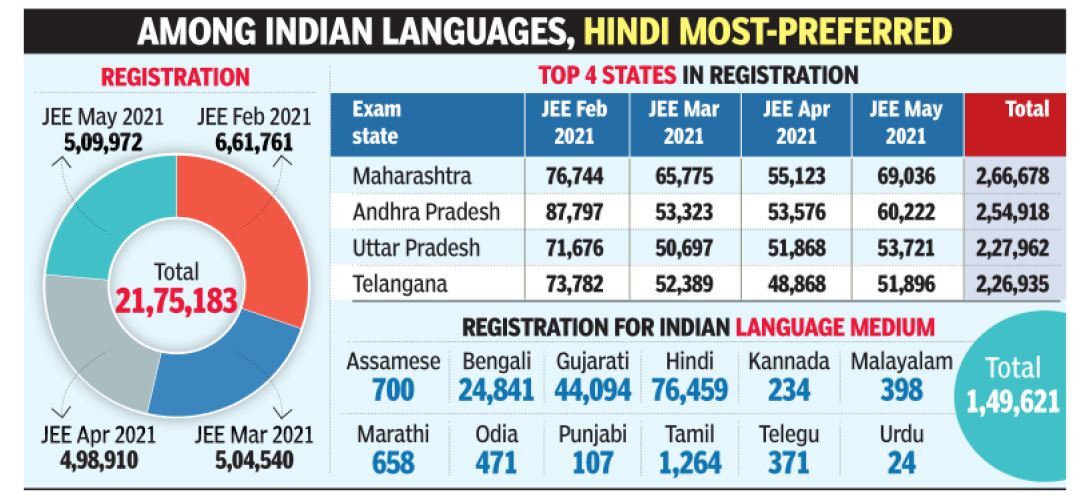 JEE (Main) is conducted for admission to undergraduate programmes in National Institutes of Technology, Indian Institutes of Information Technology and other centrally-funded technical institutions and engineering colleges of participating states. It is also the eligibility test for JEE (Advanced) for admission to the prestigious IITs.
For the first time 200-odd technical institutions of UP too would be conducting their admissions based on scores of this test. The other states which have been using JEE (Main) scores are Haryana, MP, Uttarakhand, Odisha, Nagaland, Gujarat, Maharashtra and Punjab.